Data miners are working around the clock and we have already got some details about the sixth season of Call of Duty Mobile, which is one of the fastest-growing mobile games. So, the players are excited to know what will be coming towards them with new updates. The fifth season was called 'Steel Legion.' The players enjoyed the new update with season 5, and it had massive improvement than the previous versions. However, the next update will have even bigger expectations from the players, and we will be talking about it ahead!
Call of Duty Mobile Season 6 'Wild West' update
As the fifth season is coming to an end in May, we will be looking forward to the sixth season, although there is still some time. So, Call of Duty season 6 will release on 3 May 2020, as per the current details, as the first season will be ending on 1 May 2020.
Call of Duty Season 6 'Wild West' Leaks
One of the main leaks that were recently reported is Scarlett Rhodes coming to the game, which is a Black Ops 4 character. Also, we will see new characters like Artery, Nikto, Sheriff, and Nomad – Desert. The next season will be called 'Wild West,' as per the details coming out.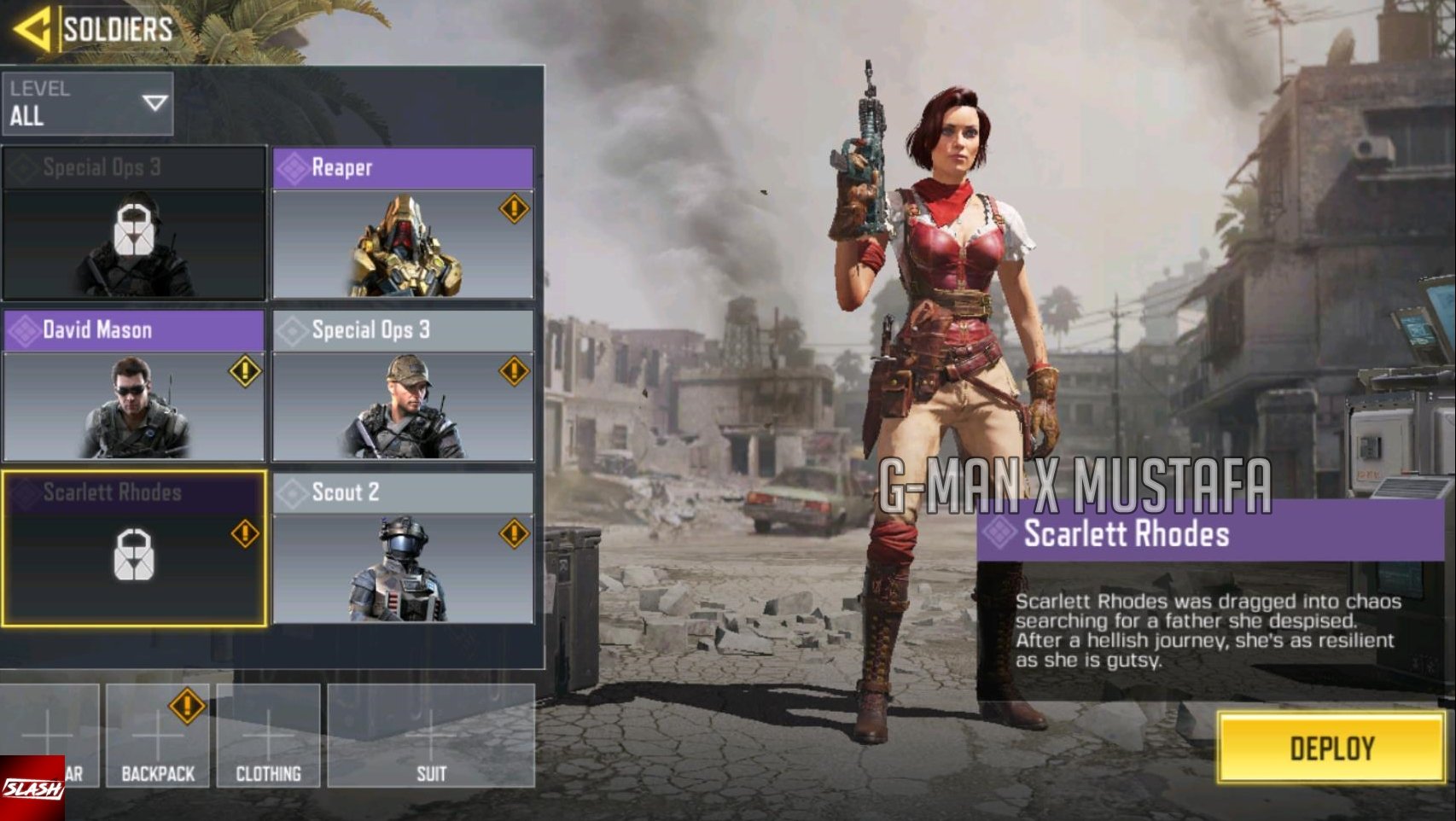 The new seasons start on Friday, so the next Friday will be the day when we see these new characters! Also, we are supposed to see new skins for guns Outlaw, M4LMG, and LK24, which will be called Lava skins. Moreover, another leak suggests that the 50th tier players in the next season will enjoy an MSMC gun in solid gold! Also, we might see a new sniper coming to the game in the new update called 'NA-45', and it will have lightning attack enabled. Also, some other weapons that might be seen soon are GPAS-12, MP7, and h38. Furthermore, G36 is also one of the anticipated guns in the upcoming update.
Moreover, a new map is also coming to the game as per the leaks, and it will be called 'Saloon' if the leaks are to be believed. More Black Ops stuff is coming as we also have seen Cordite in some of the leaks, which might arrive soon!
More details suggest some mini-events coming in the upcoming season, which might have something to do with treasure hunting.